By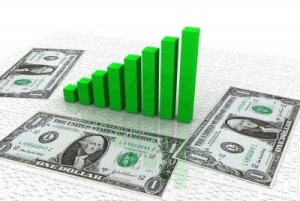 Portfolio advisory services are meant for individuals or companies that seek a high-quality wealth management advisory desk that comprises of research professionals. These services make recommendations and they encourage you to make an investment decision based on facts and intensive research. Portfolio and financial advisory services offer a plethora of services and they are ready to answer almost all queries and cater to unique needs.
The experts at reputed portfolio and financial advisory services will first start by assessing your risk profile. Then they will construct and rebalance an investment portfolio that matches your risks. To get the right blend of investment options, you will need high quality research and investment strategies. So, make sure that you have an advisory team that will take some time out to do the research work for you.
There are two ways in which guidance or advisory is given to customers—on-going or as needed at customer discretion. Under these financial or portfolio services, the advisory service desk will make suggestions for investments that match the assessed risk-and-reward profile that the customer has agreed upon. Depending of the type of portfolio or advisory services, you may or may not have to pay any fees. This is a gray area because the portfolio advisory services may take commissions from your investments but they will make sure that you are fully aware of it.
When you are looking out for the best advisory services, you will have to focus on the key features that are being offered. Most advisory services provide features such as: low cost institutional asset class mutual funds, tax effective strategies, portfolios that are structured for your risk tolerance, an organized investment framework, choice of domestic or international focused portfolios, quarterly performance reporting, etc. Portfolio or financial advisors need to be knowledgeable, experienced and they need to have a professional approach to portfolio management. Each customer is unique and each customer has a unique set of objectives. The investment advisors need to understand the customer's aims and objectives and then proceed with the investment options. A good investment advisor will provide you with an optimal asset mix. This is usually done by spreading your investments across various asset classes; thereby maximizing and ensuring good and steady returns.
There are many advertisements put up on different media that often mislead customers. As a customer, you will have to understand that there are some risks involved. To capture above-average market returns, you will need a good financial advisor who can read the market conditions very well. The investment manager will have to align the advisory goals to the long-term investment goals.
In terms of investments, there are a plethora of options, but selecting the most lucrative ones is paramount for the achievement of long-term goals. Portfolio advisory services are typically designed to cater to specific interests and objectives of customers. The four main pillars of portfolio management are the defining of investment objectives, selecting the best asset allocation strategy, selecting the security or product, and doing a performance review.