By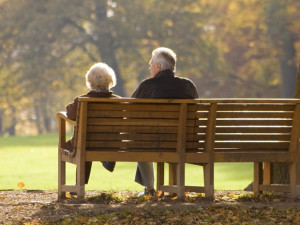 It's extremely unfortunate, but with rising living costs, many people who've retired are discovering they have to take on work to make ends meet. Sometimes pensions may just about cover expenses, but not provide people with the cash to enjoy things they've always wanted to do. In other scenarios, retirees' income isn't even enough to pay for food, heating and the plethora of other expenses associated with modern day life. Often, discovering they have to go back to work can be very upsetting for people. But there is a great range of options available if individuals need to make some extra cash.
One great way to earn some extra money is to utilise the skills people already hold. For example, nurses can find an abundance of work by picking up a few temporary shifts here and there. Home care services also require nurses, and a variety of shift lengths allow people to choose the best working pattern to suit their needs. Likewise, retired accountants can find work bookkeeping or helping contractors fill out their self-assessment forms. Other retirees who have plumbing or carpentry skills make the ideal local handyman for neighbours to call on, whilst those who have creative expertise, such as photography, could turn to wedding and event photography to make some extra money.
Another great option for innovative and entrepreneurial retirees' is to set up a small home business. Those with good English and writing skills could become copywriters, creating content that can be used for websites and press releases around the world. Individuals who love crafting could set up an eBay or Etsy shop and sell their work, whilst keen bakers and cooks can turn ingredients into artisan products to be sold at farmers' markets or to local restaurants.
For those not wanting to set up a business, part-time work might also be found close to home. Many supermarkets and high street stores have policies encouraging the hiring of older people, so it's worth visiting these shops and taking a moment to speak to a manager to see if any vacancies are available. Local newspaper and newsagent windows are also a great source of wanted ads, and part time or temporary work can often be found listed there.
It's important for anyone wanting to take on extra work to pay very close attention to their finances and ensure they don't start to earn too much. Whilst many people want to earn a little money to supplement their income, earning too much could put pensions into jeopardy, so it's crucial to do a little research and discover the personal income limits before undertaking work. Unfortunately, there are also a few unscrupulous individuals out there waiting to take advantage of older people, so individuals wanting work should never send money to agencies claiming to find jobs for a fee.
Taking on a small job when retiring can actually be very enjoyable, not only providing a little bit of extra cash, but also giving people an entirely new social circle; and, with retiring being an ideal time to make a career change and try something new, getting a job can bring about a new lease of life.