By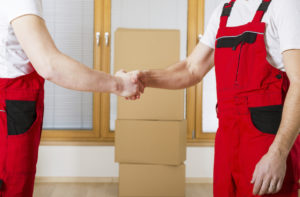 Are you planning on moving abroad sometime soon? Whether you are moving for work and a new position or because you just want to try and start a new life in a new country, there are going to be some big financial burdens that could stand in your way. In fact, the cost of moving to the other side of the world can be so big that some families end up spending their entire life savings on the move. But does it really have to be so expensive?
Thankfully, you might not have to take out your entire savings to pay for your new life abroad. There are some ways you can make the transition a lot more affordable. Read on to find out more!
Ask For Moving Costs To Be Reimbursed
If you are moving because you have got a new job or your current firm wants you to relocate, there is a good chance that they will be able to help you with your moving costs. If the company haven't mentioned anything to you as of yet, it's worth asking them to find out if they can contribute to the costs. Sometimes, they might pay for your moving company or shipping costs. Even if they don't cover all of the costs, they should still contribute a small amount as they are the ones making you move!
Hire Specialist Removal Firms
A lot of work and effort goes into packing up your whole life and shipping it to another country. Not every moving firm will be able to help you with this. But there are some international removalists that specialise in long-distance moves. It's really worth hiring one of these firms as they will have a lot of experience in this kind of thing. They will advise you on the best form of shipping for your belongings, and will be on-hand to help with the practicalities of moving at each end of the journey.
Be Flexible With Your Moving Date
If you can be, it really is worth being as flexible as possible with your moving date. After all, the price of flights will go up and down depending on the time of year. If possible, you should try and wait to move until your destination's low season. This will be when fewer tourists will be traveling there, so flights should be cheaper than in the high season.
Consider The Best Way To Transfer Money
It's not just the practicalities of the move itself that could end up costing you big time. There are some hidden costs that you might forget about, such as transferring all of your money into a foreign bank account. Ideally, you need to wait until the exchange rates are in your favour so that you get as much for your money as possible. Even if this means waiting for a few weeks after you transfer your money, it will be worth it so that you don't lose out on quite as much cash.
Follow these tips and your move abroad won't be so pricey!