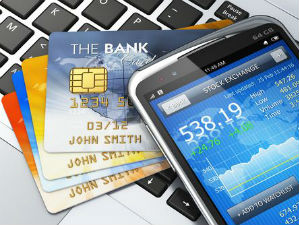 Private Banks have always been the leaders as far as offering credit products are concerned. This has however, changed in recent times, thanks to the emergence of Fintech companies. Popular surveys have indicated that Fintechs command a larger market share in the lending space, and this has occurred due to a lot of reasons. While we look at these reasons, we'll go on to determine why Fintechs are a better option than traditional lenders for instant personal loans.
Turnaround time for loans from Fintechs vs turnaround times of banks
The equation is quite simple and straightforward actually. While traditional lenders take at least 7-8 business days to complete the processing and subsequent disbursal of your loan amount, Fintech companies boast ridiculously low turnaround times of 24-48 hours.
Eligibility Parameters – Fintechs vs Traditional Lenders
Traditional lenders generally have stringent eligibility parameters as far as the credit score, income and other parameters are concerned. For starters, applicants need to have a minimum credit score of 750 to qualify for a personal loan with a traditional lender. However, most Fintechs allow individuals with low credit scores to apply for loan, with the more popular ones such as Fintechs requiring scores of as low as 575 to become eligible. As far as the income parameter is concerned, top private banks require applicants to have minimum monthly income levels of at least Rs. 30,000 to qualify, while on the other hand, Fintechs allow for income levels starting at Rs. 20,000 per month.
Processing of application – Fintechs vs Traditional lenders
Fintechs are literally the reason why instant personal loans have evolved. Unlike traditional banks that haven't shifted completely to paperless and digital processing, Fintechs have made the transition to a digital and paperless application, thereby saving a lot of time and resources. Moreover, applicants can get instant approval when the apply for a loan based on their credit assessment – which is performed by a credit assessment algorithm – allowing them to choose a different lender if they face rejection.