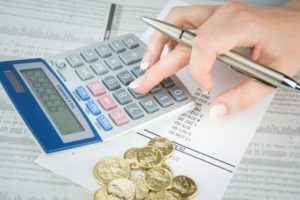 Financial management has to be one of the most daunting and demanding tasks that can cause an individual stress. There is simply no margin for error, and a slight misappropriation could have far reaching effects in the immediate future or sometimes later in life. Now, more than ever before, personal finances are at a greater risk thanks to the availability of easy digital spending platforms. Purchases are made easier by swiping or just by a touch of a button, and bank accounts are accessible through a myriad of services. With a few clicks a person can have thousands of dollars of credit and being destroying their financial future.
The Essence of Personal Financial Management
Basically, personal financial management entails understanding your financial situation at current state, and making plans for the future with what you have. It could also be taken to simply mean watching your spending, and saving what you can. It is important to be careful as someone can easily overextend themselves with just a couple bad moves.
The Specifics of Managing your Finances
Income and Cash Flow management
The easiest way of making the most out of your income is by putting in place a mechanism to track and understand what you get versus what you spend, and finally being able to gain capital for covering other additional concerns, as well as setting the stage for a bright future. However, what challenges most individuals is the means of tracking those finances.
Tracking your finances
Financial experts will tell you that the best way to track your finances is by keeping records of every single financial activity. It's that simple.
Your financial trajectory will be drawn by calculating your monthly, weekly, or daily income against the amount you spend over the same period. Remember, in addition to your daily expenses and other miscellaneous expenses, other amenities such as rent, insurance, subscriptions, etc, should be included in your record. That way you'll be in a good position to see the real picture and take the necessary steps.
By having such a detailed record, you will be able to qualify expenses in order of necessity, and somehow cut down on the ones you deem unnecessary, or those that you can do without. Luckily, today there are apps dedicated for the purposes of recording personal emoluments instead of keeping an Excel sheet (which is not a bad idea at all). When you can look at all of your expenditures at once, it makes it much easier to figure out where you are going wrong.
Financial Security and Growth Management
Insurance and investment have been listed by experts as areas of great importance. However, these are areas associated with persons who qualify, or can afford some expendable capital even after balancing their other expenses.
Insurance, for instance is listed as a basic requirement for modern living. You will need to identify a good insurance that promises to secure the well being of your family when hard times come, and no one knows when they do.
Investment on the other hand is dictated by a number of issues, like how and when to venture. It boils down to thinking strategically and taking risks, through what is projected to provide financial stability in future.
The best way to go about it is through starting off with a professional to manage your investments. It is an expensive venture, but the importance of lowering the risk outweighs the deal.
Putting up Liquid Savings
Part of the money meant for savings and growth should be accessible should an emergency arise. This could mean either maintaining a savings account with an emergency clause, or investing in a long term venture but with the ability to secure quick transactions during emergency. Ideally, it's good enough to have enough money to live on for six months or more if a major issue arises.
Summary
The idea here is to practice individual financial discipline and to understand the different strategies of financial management, and how and when to execute them. A complete financial plan is what constitutes a stable financial future, but discipline is paramount. It takes dedication and sacrifice to attain the above, even when low or high risks are involved.