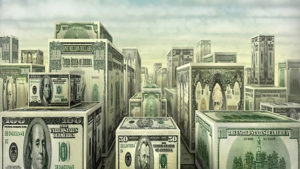 The future is hard to predict, a little scary, and full of opportunities. Life is about taking calculated risks and understanding the importance of predictability, which is why many people over the world have turned to investing in their future in order to live comfortably. But what exactly does it mean to invest in your future, and how can you go about doing it?
Reducing Your Debt
There's always the problem of student debt. It's something that we can end up paying back over the course of our lives. If we don't make use of our schooling, then it can make us feel like we've wasted a lot of time in college and university. If you're still young enough to consider going to college or university, then take a moment to look at other options. For instance, you don't need a degree in anything if you have ample experience and a portfolio to show off. Many employers are now shying away from degrees and have begun to look more at someone's experience and skills than their paper degree. Avoiding student debt by simply not attending college or university is a legitimate strategy. When you consider that some of the greatest entrepreneurs of our time dropped out of college, it's easy to see how unnecessary a formal education is.
Seeking Assistance
There's plenty of help you can get to help you invest in a comfortable future. For instance, hiring a financial adviser comes with many perks. For starters, they're great at managing wealth and teaching you how to reinvest your savings so that they continue to grow. This is both to beat inflation and give you a great sense of satisfaction by just watching your bank balance grow. You can also seek assistance from more experienced people you know. For instance, asking an elderly relative or your parents how they saved for their retirement and questioning them about mistakes they made could reveal some helpful insight.
Building relationships
It's difficult to get through life on your own which is why you need to have friends and family members close to you. Investing in your relationships sounds easy enough, but very few people in the world have real relationships with people that they can count on. It could be a significant other, a really close friend or even just family members who are reliable and will go the extra mile to get you out of trouble. These are the people that will help you when you turn 60 and finally retire, and they're also the people that will help you out of mentally stressful situations.
Saving Money
And of course, we can't forget about saving money. Whether you're an incredibly dedicated worker or someone that only works part time, it's important to live a frugal and healthy lifestyle that will ultimately give you all the financial security you need. Spending money on luxuries is important to maintain a happy life, but there are times when you also need to save money in order to get the most out of your future.