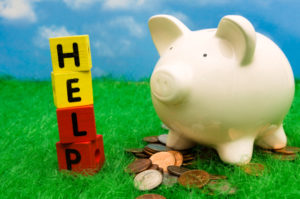 Sometimes, life can throw you a challenge, and they can often lead to unprecedented emotional and financial difficulties. Therefore, whether you've been made redundant, extreme weather has damaged your home beyond repair, or, you've gone through a costly divorce; it's vital that you get your thinking cap on and figure out what to do financially. Working out your money and where it's going as soon as possible, will help protect you and your assets in the future. The following are some things you might need to consider, should you find yourself in financial strife.
Maintaining Your Income
During difficult life events, like divorce, it's important that the other key areas of your lifestyle remain as intact as possible. Therefore, it's essential that you inform your employer of any significant changes to your situation, so that they understand that you may need some time out of the office, and you won't have to jeopardize your job. If it's your job that you've lost, and you find yourself redundant, then you must financially plan immediately, and pick up any work available, while you search for your next career move.
By maintaining a steady income, and carefully considering any purchases, you'll be able to ease the transition into any other major life changes. This will help your and your family, both financially, and emotionally in the future.
Rebuilding Your Credit
Life changes that cause financial hardship and struggles can often lead to you to paying for things with a credit card or not paying back loans and bills on time. These difficult financial situations can result in bad credit, and for you to figure out how you're going to rebuild your life, you'll need to seek professional help and advice. You can research into credit repair services, find out; does Lexington Law really work and discover what you'll need to do to get yourself out of the red again.
Selling Your Assets
In order to release some equity, and get back on your feet financially, you might need to make some tough decisions in regards to your property and bigger assets. Downsizing your accommodation, or replacing your car with an affordable alternative, are decisions to make quickly so that you can save as much of your money as possible. Check out 10 tips to sell your home fast here.
Even though it might be a tough process to go through, relinquishing your expensive assets could give you the cash you need in the present, and secure a lucrative future for you and your family. Remember that nothing has to be permanent, and if you're willing to make the sacrifices now, you're likely to benefit in the long run.
Changing Your Lifestyle
It's all very well ensuring that you're still working and that you've downsized to affordable alternatives; however, if you continue to spend money in all the same places as before, you'll run out of it pretty quickly. You'll need to rethink where and how you shop, and ensure that your monthly outgoings are significantly reduced; so that if you do have spare cash, you can save it for the future.