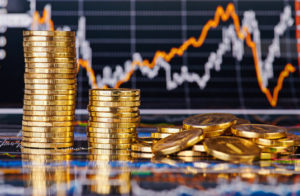 When you're buying a home one of the biggest considerations is your down payment. Depending on the loan you are getting, you may have a specific requirement for how much you want to put down. That's the minimum for that loan, though, and doesn't mean you can't put down a larger amount. But should you? That's a choice only you can make. Before you decide on what level of down payment you want to consider, take a good look at your finances and be sure that any down payment amount you choose won't leave you in financial peril.
Putting 20% Down
Among your down payment options is choosing to put 20% of the purchase price down on the purchase of your home. This option is often chosen because it generally avoids the requirement for you to pay Private Mortgage Insurance (PMI). However, not everyone has this level of down payment, and there are times when it pays to keep money where it is and not pull it from savings or other investments to use it for a down payment. In some instances, you could actually lose money by trying to avoid PMI with 20% down.
5% and 10% Down Loans
For people who don't have a 20% down payment or don't want to put that much money down on their home, 5% or 10% as a down payment is relatively common. Most people with good credit will qualify for these types of loans through various banks and credit unions, along with other types of lenders. Paying PMI will be required as a part of these types of mortgages, but in a number of cases, this PMI amount will not be high. With a low PMI and the ability to leave money in the bank or in investments, this can be a chosen option for many buyers.
FHA and the 3.5% Down Requirement
When people choose a Federal Housing Administration (FHA) loan, the minimum amount they can put down with good credit and solid income is generally 3.5%. In some cases, an FHA loan may require them to put down more than that, such as 5%. The money they put down can be from their own funds, or it can be a gift from someone else, but it cannot be from a loan. There will be PMI required because of the small down payment, but this can allow people who do not have a lot of money to purchase a home so they no longer have to rent.
No Money Down Loans, Like USDA and VA
In some cases, the Veteran's Administration and the USDA offer loans where a person doesn't have to put any money down. There are specific requirements for these loans, and the seller of the home may be asked to pay closing costs in the transaction. Additionally, good credit is generally required, and for USDA loans, there may be specific areas in which the property has to be located. This can be a hindrance for someone looking for property under these types of loans, but the lack of a down payment can also make them attractive to some buyers.
Putting a Larger Amount Down on Your Home
Another option is to put much more than 20% down on a home. Some people do this on investment properties, but there are also people who choose this option for their primary home. They may do this to reduce the size of their mortgage payment, get a mortgage with a shorter term, or otherwise get more favorable offerings from their lender. They may also have money available to them that they aren't investing, so they want to use it in a way they feel is wise. Paying more down can be an option for people with higher levels of income or savings.
No matter which option you choose for a down payment, it's often best to consider a variety of options. Then you can make the right decision based on your specific needs and situation. There is no right or wrong choice when making a down payment on a home, because everyone has different circumstances. The 'right' down payment choice is the one you've thought about, understand, and that works for you.