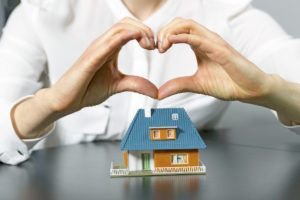 Buying your first house can seem like an unattainable dream at times, but every once in a while you hear a story of a couple who were able to save enough money for a down payment. It gives makes you think that, someday, that could be you. However, there is more to buying a house than saving up for a down payment. Read the guidelines below to determine whether you really can afford to buy a house at this time.
Do you earn enough?
If you're struggling to set aside some money while paying the bills and the rent, chances are you will have a difficult time keeping up with mortgage repayments. You also have to consider the property tax in the area, home insurance, and the fact that you will be responsible for home repairs. This is the step that traps most prospective home buyers.
But don't give up because you can't afford a house just yet. Use the time you have to get on top of your financial situation; pay off as much debt as you can and boost your credit wherever possible. This will help your chances of getting a good mortgage.
What kind of financial help can you get?
Once you've managed to save some money, you need to find out how much a lender will be willing to give you to buy your first home. A mortgage lender will look at your income, how much debt you have, and how long you've been at your current job. All your debt payments plus your new housing expenses – mortgage, homeowners association fees, property tax, homeowner's insurance, etc. – shouldn't equal more than 43% of your monthly gross income, according to the federal housing administration (FHA). Based on your calculations, you may have to adjust your expectations on what kind of house you can afford.
Fortunately, there are a lot of other options available for first-time buyers who don't have a 20% down payment. Your state may have its own programs for first-time home buyers. Your mortgage interest rate will also have a major impact on the total price you pay for your home, so shopping around will pay off.
The buying process
Buying a house isn't limited to looking for homes for sale on real estate websites. Put out some feelers with friends and family, or look at rental ads and see if the owners are open to selling. This may not be an accepted method, but it will save you from going up against experienced buyers.
Squeeze them for information
Don't be taken in by what may appear to be a dream house. One of the best kept secrets about buying a home is that your real estate agent has to be honest with you, but only if you ask questions directly. No question is too silly; how many viewings have they had? Why do the homeowners want to sell? Who lives upstairs/next door? You're hoping to live here, so avoid any unpleasant surprises by finding out everything you can.