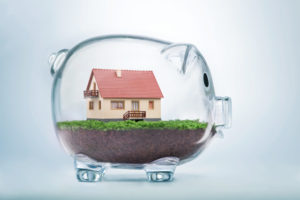 While home ownership is the goal that many people share in life, very few homeowners actually consider the negatives of home ownership. That is until they are a problem for them. Although for the most part, home ownership is a fantastic financial choice, there are also times when owning a home can have a detrimental impact on your financial health. However, this is usually when you don't take the necessary steps to protect yourself and your home from financial issues. To learn more about protecting yourself from financial problems that could be caused by your home, read on.
Protect your property from the unexpected
There are times in life when we choose to skip paying certain bills because we see them as being necessary. Whatever you do, don't make property insurance ones of them. The fact is that anything could happen at any time, which is why taking out homeowners insurance from a reputable company like Trusted Choice is so important. Whether a storm hits and destroys your home, a house fire ruins your property, or a break-in leaves your home in tatters, it is vital that you have adequate protection in place. Every home needs insurance, because the fact is, you never know what might happen, and it is always best to be protected.
Make maintenance a priority
A common mistake that far too many homeowners make, which turns their properties into money pits, is not taking maintenance seriously. If you take the time look after your home and deal with any issues that occur as and when they do, your home should remain in better shape. However, if you leave these issues to worsen over time and don't deal with them, then you may end up with a home that is falling apart and will cost a lot of money to put back together again. If you aren't big on household DIY, don't let that put you off of keeping up with your home's maintenance, call out a contractor instead. Never put off with household problems as they will only end up costing you more to fix.
Invest for the future
If you want to ensure that should you want to sell your home in the future, you are able to do so easily, and for a good price, it is important to keep your property up to date. This means being willing to invest in new technologies as and when they are available, such as solar power, for instance. These kinds of investments will come at a cost, but the fact is that by choosing to invest in them, you can give yourself and your future the financial security needed. The more up to date a property is, the more easily it should sell.
There you have it, a guide to everything that you should know about ensuring that your home is not the cause of financial problems. Take note of the tips above, and you can make sure that home ownership does not leave you in a financial hole.