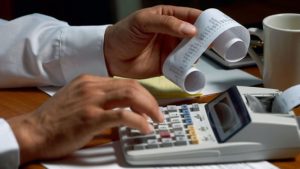 If you are not able to keep your new business's finances under control, then things can spiral pretty quickly. Businesses only succeed when they are financially secure, so here's how to keep your money issues in order.
Budget
Budgeting is something that every business should do. If you are not budgeting for the year ahead, then you will face problems later on down the line. A strong budget will outline how much money you aim to bring into the company through revenue streams. And it will also outline how much you plan to spend. Then you obviously need to make sure that you make more money than you spend. Otherwise, you'll make a loss, and that's clearly not what you want. You can take advantage of loans and maximize loan budget in order to stretch your cash a little further if you really need to. This should all be prepared and planned out in advance though.
Organize Tax Documents from the Start
Nobody particularly enjoys paying taxes, but it has to be done. And failing to pay your business's taxes is a criminal offence, so it's not something that you can afford to ignore. Making sure that you pay the right amount of tax and meet all the relevant deadlines can be a challenge though. If you are not properly organized, then the whole task becomes so much harder than it really needs to be. So, you need to make sure that all your payroll documents, tax deductible expenses and other paperwork are kept in order. Then, when it comes to filling in your tax return, your life will be so much easier.
Consider Seasonal Cash Flow
Many businesses will see variable sales rates over the course of the year. This is pretty obvious for some companies. For example, a company that sells sunglasses will sell more in the summer than the winter. This is just common sense. But there can also be season cash flow variations for businesses operating in less obvious sectors too. You need to get to grips with your company's sales cycles as quickly as possible. Once you know when your sales are at their highest and when they dip, you can organize your finances accordingly. If you don't, you could be caught short when those sales dip.
Always Ask for Discounts
The amount of money you spend is one of the key financial considerations for your business. If you are spending more money than you need to be, that extra money will eat into your finances. Whereas, if you were to cut the amount of money that your business spent, there would be less pressure on your sales efforts. You can afford those sales dips if you are keeping your monthly expenditure as low as it possibly can be. One of the things that you should always do is ask for discounts. If you have suppliers that you are buying from in bulk, then you should be able to get some for of discount from them. This will certainly be possible if you can show them loyalty.