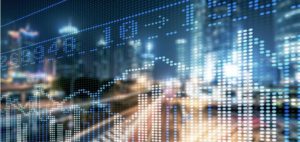 "I loved Internet businesses, having built and sold one. And I loved the financial business, despite the fact that it was almost all a scam." – James Altucher
One of the most critical elements of transacting in any form online is the need to pay attention to Internet security. his point is illustrated by the latest news releases such as Facebook's most recent security breach that was discovered on 25 September 2018. In this incident, about 50 million user accounts had their personal data compromised in one form or the other.
Additionally, Google announced that they are shutting down Google Plus because of a security bug that was discovered in the second quarter of 2018. As an aside, the company did not announce the issue when they discovered it as they were concerned about "regulatory scrutiny and reputational damage."
However, be that as it may, the salient point here is that Internet security breaches occur across all sectors of the online world, including the online trading industry. Consequently, the hype around, and emphasis on, ensuring that you are in a position to protect your personal information, especially social security numbers, identity numbers and banking details cannot be underestimated or ignored.
Answering the question: Should you be concerned about online trading scams?
Personal Internet security across all Internet channels is equally important and should never be underestimated. However, this article's emphasis is on the online financial trading industry. Thus, further discussions will be limited to this sector even though the basic principles are relevant across all aspects of global Internet usage.
The simple answer to the question of whether you should be concerned about fraudulent online trading brokers is: Yes. For all the reasons as set out in www.jonesmutualscam.com, not only should you be aware that dishonest online brokers are waiting to divest you of your finances, you should also actively investigate all online brokers for their legitimacy before you open a trading account with them.
Ways to find online trading scams
Consequently, the most crucial question that must be asked and answered is how to determine whether an online trading website is owned (and operated) by a fraudulent or legitimate company.
Here is a summary of the most pertinent points to determine whether an online trading company is genuine or fraudulent:
Risk warning (or the lack thereof)
Does the broker's website prominently display the following risk warning (or a variant thereof)?
"Online CFD Trading has the potential to yield high profits, but it also involves significant risks. For this reason, consumers are advised not to trade funds that they cannot afford to lose. The trading outcome is dependent upon an unpredictable market. It is possible to lose one's initial investment, and we… recommend that traders devise a money management system… to protect their investments."
The rationale behind the need for genuine brokers to prominently display this information is that, apart from the fact that it is a legal requirement, it is a reliable indicator that the broker is vested in its traders' success rather than accruing large sums of money for itself.
On the other hand, a scam broker wants to relieve you of your money by convincing you that trading on its online trading platform is virtually risk-free. Furthermore, the scam broker would like to you believe that it is safe to invest large sums of money at any given moment. However, sight should not be lost of the fact that the opposite is true. And you should only invest money that you can afford to lose.
Thus, it is crucial to stay away from all online financial market brokers that insist that CFD trading is either low-risk or risk-free.
Website UX and UI
An online broker's website's usability (UX) and user-interface (UI) are essential parts of a trader's success and profitability. And a bona fide broker will invest in an easy-to-use, simple to understand website and online trading platform.
Conversely, if the online trading platform, as well as the rest of the site's navigation, is not intuitive and simple to understand, then it is not worth opening an account with this broker. Moreover, a sloppy, difficult to use website can also be a clear indication of a fraudulent broker.