By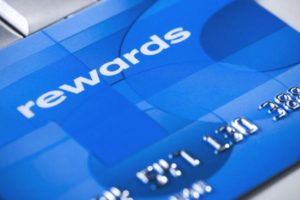 Not many people know but it's true that you can buy rewards points without having to wait to earn them. This has been a somewhat hidden option all this time. You can actually top up your account by buying points for a redemption. And the best thing is that the cost of doing so is not as unreasonable as you might think it will be.
People can buy points by their Membership Rewards Linked Cards, and at $25 for 1000 points, they're not as expensive as one might think they'd be. These points are still cheaper than buying from an airline. So in this article, we'll discuss how you can buy rewards points and why you might want to do that.
Why Buying Rewards Points Makes Sense
The main reason to buy rewards points is to top up your account for a particular redemption. Membership Rewards points happen to a flexible currency. This means you can check how many points you have and how you wish to use them. If you're short, then you can buy as many points as you want to use them for whatever purpose you intend to use them for.
Buying points to top up your account when you know there's an airline seat that can be redeemed is another reason to buy rewards points. This way you can secure the seat earlier instead of waiting until you have earned the remaining points from your day to day spends. If let's say you're another 1000 points short, then it could take a very long time to earn that many points, and the airline seat that you're after won't obviously wait for you for that long.
Important Details When Buying Rewards Points
The process of buying rewards points can easily be conducted over the phone number given at the back of your frequent flyer credit card or charge card. With American Express, you have to buy points in chunks of 1000. There is no limit on the number of points that can be bought. For more details about buying points, you can visit Points Bank.
Whenever you buy Membership Rewards points you'll have to transfer them or redeem them over to a partner program at the time of purchase. So it's better if you buy these points with a specific purpose in your mind. Points can be purchased on request immediately, and the transfer of points is also initiated at the same time.
Another advantage of buying points is that if there is any bonus promotion running at the time when you buy points, then the points will be offered to you at the bonus promotion that is being given at that time. However, you won't be able to earn more points on the purchase of your points.
Buying rewards points is actually very easy. All you have to do is just make an account with Points Bank and state how much points you would like to purchase and for what purpose. These orders usually take 72 hours before your purchased points can be seen in your account.