By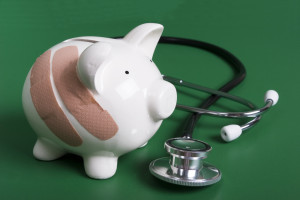 Any person, who has ever undergone a major surgery or was forced to spend several nights in a hospital bed, will likely remember the mountain of paperwork they had to fill out, in order to ensure their insurance coverage would be effective at the time of the procedure. At the same time, health insurance policies can be very complicated, and it is not uncommon for many individuals to be confused by their insurance provider's explanation of benefits. Oftentimes, it is not until several weeks – or even months – later, when all medical bills are forwarded to the patient, that paperwork errors are finally discovered. Unfortunately, it usually also becomes more challenging to correct these errors after the bills have already been processed by your insurance provider. However, you may still be able to fix any discrepancies, as long as you keep a good record of all the procedures, tests and other medical services that were provided. In addition, there are several great tools that can make the process of managing all of your medical bills a lot easier and far less time-consuming.
Managing your Medical Bills: Errors, Clerical Mistakes and other Discrepancies
According to the Medical Billing Advocates of America, as many as 80% of all medical bills contain errors and mistakes that ultimately lead to higher bills, as well as higher insurance premiums. The mistakes can range from double-billing for individual procedures, charging for exams with contrast when none was used, and even decimal point mistakes that convert a minor $100.00 dollar charge to a major $1000.0 expense. Furthermore, these mistakes will very rarely occur to the advantage of the patient, and hospital accounting staff members seems to be far more diligent when it comes to catching errors that go against their employer's best interest. Consequently, checking the bills for clerical errors is the first, and the most important step of managing your medical bills.
Claims, Billing Statements, and Explanation of Benefits: What is the Difference?
Currently, when any medical service is provided to a patient that has health insurance, the billing is usually forwarded directly to the insurance provider that settles the claim, and the patient may – or may not – receive a billing summary from the insurer. However, the summary will only serve as the explanation of covered benefits, and will not be the bill itself. For example, if your insurance decides not to cover certain procedures, they may notify you about it, but you will not be liable for any remaining balance until you receive another bill directly from the medical provider. However, it is still important to check the bill received by your insurance company for any errors, and you should request a statement listing all of the services provided on the specific date in question. You should then compare this list against the report you receive from your insurer, checking for any discrepancies in terms of care received or dollar amounts charged. It is also important to keep these statements together with your personal medical record, in case you need to dispute any claims several months after the medical services have been rendered.
Taking Advantage of Online Services Provided by your Health Insurance Company
Many health insurance providers in the United States including all the major providers, now offer online services to their clients that allow them to check the status of their claims from their home computers. In most cases, you will first need to make an online account using the insurance information from your card. Once that is all done, you will be able to access the list of currently pending claims, as well as those that have already been settled with the medical provider. However, you must realize that it can often take several weeks for the provider to notify your insurance about any services you have received, and the claim information will not be immediately available.
Other Management Tools Available Online
In addition to the services provided directly by your medical insurance company, there are several apps that can help you manage your medical bills. One of the more popular ones is Simplee – a free online service that can act as a database of medical records, claims and other insurance information. The service is also able to automatically spot errors such as duplicate entries, or eligibility issues, as well as predict your insurance coverage for specific treatments. Although the service was introduced only two years ago, it has rapidly grown in popularity, and – especially considering its automatic error detection – its number of users is only expected to further increase in the future.