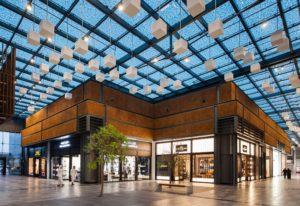 You can't have missed the rumblings in the air. From water-cooler chat to major media focus, Artificial Intelligence (AI) is the phrase on every business owner's lips. A lot of the noise concerns what the shape of society will look like with robots in our midst and whether our skills will become redundant under the slow creep of automation. With estimates from the PEW research centre showing that two-thirds of us in the US expect robots in the workplace to be a common sight within the next 50 years, it's easy to take a dim view of society's desire for a walking, talking embodiment of our knowledge. But robots are not exclusively a force of the future – since Victorian times humans have created and refined machines to take on drudge work and liberate them to dream bigger and achieve more. So could the future be brighter for small business owners who embrace AI? And how can you use it now? We take a look…
Customer Care Made Easy
One of the most significant challenges facing a young start-up is manpower. You need staffing to grow, but you need more revenue to employ those people. It's a chicken and egg situation that's stifled the development of many promising start-ups. And that's why AI technology is so promising for entrepreneurs struggling to do it all. The advent of a more transparent, internet-connected customer base means that reputation is a more important sink-or-swim factor than ever in business, and whole sectors are now driven by customer review platforms. This means that excellent customer care is simply a hygiene factor, and customers expect an instant response when something goes wrong. For small businesses without an army of staff, this can be all but impossible – so investing in chatbot technology can be a real breakthrough moment. Thinking through the customer journey and created some scripts is simple and doesn't require any real programming skill. You will find that a lot of basic enquiries are the usual suspects, so this can be an extremely efficient way of filtering those out to allow you to deal with more complex cases. Chatbots are good at instantly retrieving customer information, which can cut call queuing, and it's a scalable solution that will grow with your company while helping to reduce barriers to sale with potential customers.
Get Your Accounts on Track
Smart software can make your financial management a smooth process, from solutions that allow you to access business loans and receivables all in one seamless system such as www.octet.com to machine learning that can use big data to predict spending patterns. If the day-to-day functions of finance become fully-automated, the resource can be diverted into strategic, long-term planning rather than the bandwidth-drain of servicing routine processes – returning you to being more of a specialist rather than a jack of all trades.
Your Personal Assistant in the Clouds
Keeping on top of the day-to-day onslaught of a small business involves being on the ball about hundreds of micro-decisions that need attention, but not many entrepreneurs can afford a PA from the get-go. Using a remote virtual assistant to schedule and monitor tasks such as travel arrangements, diary planning and admin support makes perfect sense. Using a virtual assistant can free up time and headspace for more demanding tasks, even if we're not quite in the era of being followed around by a Jetsons-style sassy robot yet (although those will be on shelves in the very near future).
AI doesn't have to be scary – in fact, it's working with us right now, and its influence could future-proof your business.