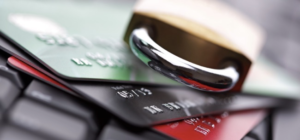 If not managed properly, a credit card can have a massive negative impact on your credit rating. For this reason, you shouldn't just apply for credit cards on a whim; You need to weigh up all the pros and cons and all the benefits before making any decisions. Shopping around to get the best deals on your credit card is always a sensible option, so here is a list of things that should look out for when you do.
1. Annual Percentage Rate (APR)
This is the cost for using the card if you don't pay off the balance in full every month. Have a look around for credit cards with the lowest APR, so that you have to pay less interest back if you can't pay the balance off in full for a month or two.
2. Credit Limit
This is the amount of money that the credit card issuer has agreed to let you borrow. This amount will vary depending on your credit score, current financial situation, and other facts. Because of this, you could be offered anything from a couple of hundred pounds to thousands. Regardless of your credit limit, you will want to avoid spending anywhere near your credit limit, as this will negatively impact your credit score.
3. Annual Fee
Some cards add a fee on top of your balance each year for the use of your card. Like with the balance, you will have to pay interest on this fee unless you can pay the full balance at the end of the month.
4. Charges
Ensure you know of any possible charges for using the card, going over your credit limit, spending money abroad, or making late repayments to avoid any nasty surprises. You can check this on your credit agreement.
5. Minimum Repayment
Even if you can't afford to pay the full balance each month, you will still be required to make a minimum repayment. This doesn't tend to be more than around £5 or 3% of your balance, but you should try to pay much more than this otherwise it will take longer and cost much more to pay off your debt.
6. Cash Back
Some credit cards will refund you a percentage of your spendings back onto your card. Even if a credit card advertises cash back, you will want to check the small print, as they may only offer this for customers who spend less or more than a certain amount, or ones who have paid off their balance in full at the end of the month. Websites like best.creditcard compare the cash back offers from a range of different credit cards, as well as other benefits.
7. Points & Rewards
Some credit cards offer points every time you spend money which can later be converted into different types of rewards. These rewards can include vouchers, loyalty points for supermarkets, or even football merchandise.
Be sure not to apply for many credit cards in a short amount of time, as this will harm your credit score. Instead, compare the benefits and see which one fits you best, and ensure you make your repayments if you are accepted.