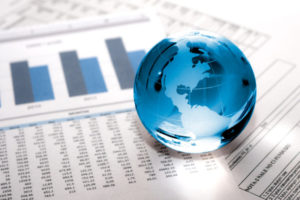 When it comes to trading on the financial markets, you owe it to yourself to stay safe. After all, it is your own money that you will be risking! When you add in the fact that modern online trading sees you handing over your sensitive personal and banking data to brokerages, making sure that you stay fully protected is vital.
Of course, this should not scare you off from investing in the global financial markets! It is still a reputable investment method favored by many big names, such as George Soros, and one that you can take advantage of also.
Awesome tips on staying protected while trading
When it comes to staying as safe as you can, there are two things to think about. One is safeguarding against online scams and people trying to dupe you out of money. The other is how to trade in a way that protects you from the market turning against you in an extreme way.
Here are a few ways to avoid both:
1. Choose a regulated online broker
To begin with, we will look at how to keep your cash and personal details safe when trading the financial markets. Online trading has made this open to everyone now and has made investing in the markets simple for all. As with anything online though, you do need to keep your wits about you! Before handing over money and personal details to the broker you will use, check out their reputation and reviews online. Make sure that they are regulated by the relevant authorities for where they are based and also have secure website protection such as SSL or 128-bit encryption.
2. Personal cyber security
Another great tip to stay safe while trading online is to always make sure that your own cyber security is up to scratch. Change passwords to your broker and other sensitive accounts regularly so that no one can break in. You should also keep your own PC's anti-virus software up to date at all times.
3. Diversify
When it comes to protecting yourself from major market crashes or moves, diversification is advised. This sees you spreading your investments across a range of asset classes, sectors and companies. If the market does move against you, then diversification will avoid it wiping you out totally.
4. Get the latest news
One great piece of advice for staying safe in terms of the markets themselves is to always be up to date with the current financial news. This will allow you to make the right trading decisions and manage your portfolio effectively so that you do not suffer big losses. Hammerstone Markets Inc offers a professional news feed service that many traders rely on to protect them in this way. Sign up for a free trial today to see what Hammerstone offers.
Knowledge is power
The last and perhaps best piece of advice for protecting your money when trading is to simply know what you are doing! Too many traders rush into opening trades before they know how the markets work or what their overall plan is. Take the time to educate yourself a little first and this, combined with our other tips, will help a lot.