By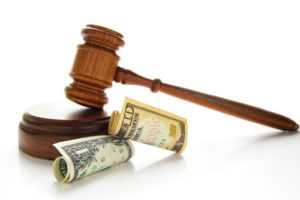 There are many times in your life when you might require a lawyer. But, how do you hire the best one for the job? In today's piece, I've written you a short guide on hiring legal representation:
Check Their Track Record
It can be hard to figure out whether or not you're hiring the best lawyer possible. One easy way to determine this is if you check their track record. See how many cases they've won and lost over the years. Typically, the best lawyers will brag about their record. If they win more than they lose, you can bet they'll let everyone know about it. It will be plastered all over their website to show off how good they are at their job. If you can't find anything about their track record, then you should enquire. To put yourself in the best possible situation, you want a lawyer that wins the majority of their cases. It's also important that you take their experience into account as well. You need someone with years of experience behind them, as this can help them get the result you need.
Look For Specialists
Different legal cases require a different type of legal representation. There are many types of lawyer that are best suited for particular legal needs. If you need help with a personal injury claim, then you should go to a personal injury lawyer. Should you require help with a will, then there are firms like Ronald Fletcher and Co. that specialise in this area. Different people have different legal needs; it's important you find a specialist lawyer that fits your requirements. It doesn't make sense to hire someone that rarely ventures into the legal field you need help in. When looking for lawyers, check what services they offer and whether or not they fit your case.
Always Check For 'No Win No Fee' Offers
I find it's crucial that you look for a law firm that offers no win no fee on some of their cases. This means that if they don't win, you won't have to pay them a penny. You find these offers in most personal injury and negligence cases. I think it's essential to look for this, as it can save you lots of money. No one wants to pay for a lawyer that ends up losing their case. By hiring someone on a no win no fee basis, you give yourself a bit of security.
Understand Your Budget
The final piece of advice I can give you is arguably the most important. It's key that you understand your budget and don't pay for more than you can afford. You must recognise that legal disputes can go on for a very long time. Overpaying for a lawyer can mean that you end up struggling for money.
There are many problems in life that can be solved with the help of a lawyer. It's important you realise how to hire one correctly. Hire the wrong lawyer, and you could end up in a very bad financial situation.